Looks like another seabreeze today over the area, interacting with unstable air, and reaching College Station in the evening.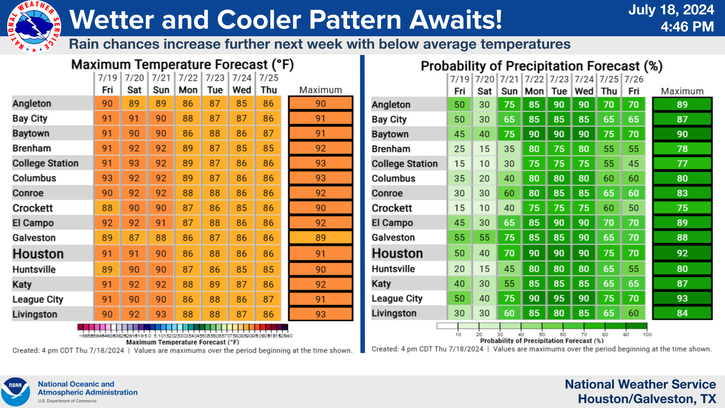 Area Forecast Discussion
National Weather Service Houston/Galveston TX
446 AM CDT Wed Apr 19 2017
.DISCUSSION...
Keeping a close eye on the large area of showers that developed
offshore overnight and is presently moving toward the Matagorda
Bay/Matagorda coast. Cloud tops have warmed during the last few
hours...but we should see some of this activity make it onshore
shortly. While this particular area of SHRAs is not expected to
persist as it moves further inland, it does underscore the idea
that the airmass over the region is remaining somewhat unstable
(due in large part to the proximity of the main upper low/weak-
ness aloft).Daytime heating/lingering boundaries and progged PW
values AOA 1.7 inches are all supportive of scattered SHRA/TSRA
across SE TX this afternoon.
The building upper ridge from the W/SW tomorrow will help lower
POPS for Thurs...with the seabreeze as the main focus for isol-
ated/widely scattered afternoon storms. As the next upper trof/
low moves into the Central Plains we should see an increasingly
warm/dry mid-level flow develop across the area by Fri. If this
does verify, we could see much more limited activity along/just
ahead of the associated cold front which is slated to move thru
SE TX on Sat. 41